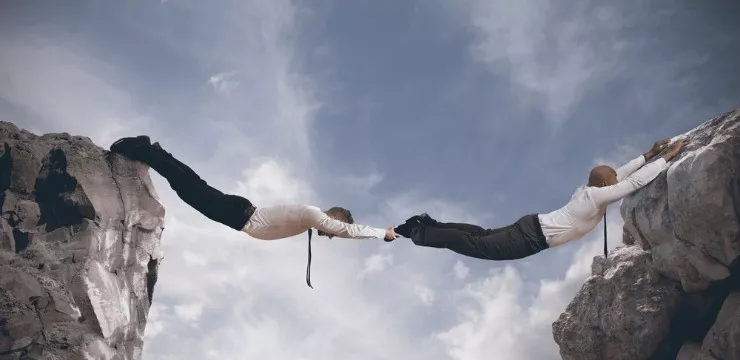 Change managers' challenges keep mounting, and in 2019, expect that trend to continue.
In this quick guide, we'll look at digital technology and the obstacles it poses.
Let's get started.

Change Managers' Challenges for 2019
It's true that digital technology offers significant advantages.
But it's also true that digital presents some big obstacles.
Here are 5 of the biggest:
1. Digital readiness is a major concern for many companies today
A report by Protivi suggests that digital readiness – or lack thereof – is a top concern for many businesses today.
This is especially true for more established businesses.
The report claims that these tend to be less digitally savvy than those that are younger and more tech-savvy.
After surveying over 800 executives about their business concerns going into 2019, digital readiness came out on top.
Namely, "Existing operations meeting performance expectations, competing against 'born digital' firms."
Also, a number of other digitally related concerns made the list, including cybersecurity concerns and the ability to make use of big data and analytics.
The takeaway: change managers should work closely with innovators in IT, the C suite, and across the organization to modernize and digitalize.
How to Tackle This Challenge
Every change manager should articulate the need for digital readiness.
Communications regarding a change initiative should be contextualized by today's digital environment.
That is, explain clearly why digital readiness is so important, the benefits of digital transformation, and the consequences of failing to change.
2. CEO's are the least tech-savvy executives
According to a report by PwC, CEO's lack of digital savvy harms business innovation.
And because so many of today's innovations are digital in nature, this blunts companies' competitive edge.
Agility is necessary in today's environment – especially for organizations that want to keep up with the marketplace.
As readers are probably aware, change managers' challenges range from the interpersonal to the digital.
And, in this case, both of these problems work together to present an obstacle to change.
How to Address This Challenge
There are times when every change manager must act as a salesperson … and this may be one of those times.
One way to overcome this obstacle is to ply other executives who have a better grasp of technology.
As with the first obstacle mentioned above, it is a good idea to clearly explain the benefits of digital transformation.
In this case, the CEO's concern will be with business success. Therefore, a good approach is to explore the issue from a strategic business perspective.
3. Failed digital transformation efforts could cost you your job
In a recent survey, 83% of IT leaders felt they could be fired if their digital transformation efforts failed.
Around 85% of survey respondents also reported that digital disruption has accelerated over the past year. And about a third of that is due to competitor advances.
This means that the pressure is heating up, making the marketplace more intense, more competitive, with higher stakes.
While the survey also covers the benefits of digital transformation – which brings potential to "all areas of business" – the pressure is apparent.
Competition is forcing change, meaning that failure is not an option.
How to Address This Challenge
The prospect of change management failure isn't an inviting one.
To maximize the chances of success, cover every single base possible:
Obtain executive buy-in

Gain employee support

Use change management frameworks, tools, and techniques to ensure success

Employ the latest change management software

Analyze, measure, and document, so you can demonstrate results to stakeholders
In short, do everything by the book.
4. Change is coming faster than ever
IDC reports that digital transformation spend will reach nearly $2 trillion by 2022.
This correlates with the other industry trends we see here.
Namely, that digital transformation is happening faster than ever before.
In 2019 and beyond, change managers will need to envision change, drive change, and manage it in a fast-paced economy.
How to Address This Challenge
Consider modern approaches to change management, such as agile change management.
Lean thinking, agile software development, and other contemporary business methodologies can be very effective.
They can help you change faster, more effectively, and with better results.
5. Automation will likely increase employee resistance
Employee resistance is already well-known as a common obstacle for any change initiative.
However, due to the impending threat of automation and AI, that is only likely to get worse.
While the debate rages over how many jobs exactly are at risk, tension will certainly rise.
This is especially true when automation cuts out large portions of a workforce. Uber, for instance, threatens to eliminate the need for its entire workforce.
Expect this trend to fuel further employee resistance over the next several years and decades.
How to Address This Challenge
One of the best ways to reduce resistance is to keep your workforce relevant, while clearly communicating the benefits of your employee training program.
Actively re-skill them by maintaining a robust organizational development program.
Ensure employees understand that they have access to training, then give it to them.
The most successful companies – both today and tomorrow – will be those that learn to work with technology.
Final Thoughts
As we've seen, digital transformation isn't going to slow down in 2019.
Instead, change will come faster than ever, offering up more opportunities and more challenges.

WalkMe spearheaded the Digital Adoption Platform (DAP) for associations to use the maximum capacity of their advanced resources. Utilizing man-made consciousness, AI, and context-oriented direction, WalkMe adds a powerful UI layer to raise the computerized proficiency, everything being equal.